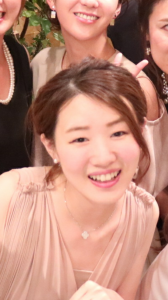 Hello. My mame is Fumie. I live in Kobe.
I work for the regional government.
My Freshman year of college, I studied English in the U.S.
During my off days, I go to the cafe for lunch and afterwards I go shopping.
I also like to go sightseeing!
I want to introduce my favorite spot in Kansai.