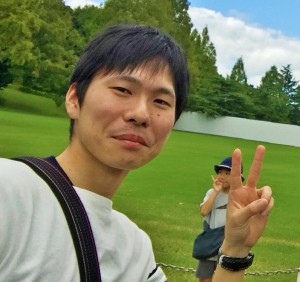 Hello! My name is Hiroki. I'm working at a chemical company in Kobe.
The chemical that I developed is used in your smart phones!
Although I'm not originally from Kansai, I would like to visit tourist sites in Kansai and enjoy with you!
My hobbies are eating sweets and going to see concerts, especially game music concerts and brass band events by high school clubs. Actually, I went to orchestra concerts of Kingdom Hearts and The Legend of Zelda! These events are often held in Kansai, so if you are interested in it, please let me know. Also, if you would like to try some Japanese sweets, I will take you to my recommended cafes.
I hope you will have a great time and make wonderful memories in Kansai, so I will do my best.
I'm so looking forward to seeing you!
Thank you!!!