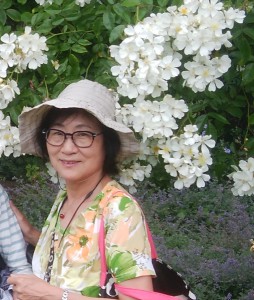 Hello! My name is Ichiko Minamiyama. I live in Osaka with my husband.
I was an aroma-therapist. Although I already quit the job, I am still doing aroma-therapy as a volunteer at a nursing home. The activities make me feel easy.
I like gardening and I am growing a few flowers and herbs. Taking care of plants is really pleasant for me. Recently I also started doing Yoga. It is sometimes physically demanding but really interesting and refreshing.
I would be happy to help you having a good time in Japan. I look forward to seeing you!