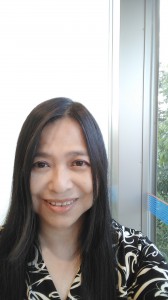 Hello! I'm Kuniko Inoue. Call me Kunchan. I live in Toyonaka city, nothern part of Osaka prefecture.
I had taught Japanese literature to students. So,I like traditional Japanese culture very much. Tea ceremony, wearing kimonoa, haiku, traditional cooking and so,on.
If you are interest in them, I think I could explain uniquely. Let's enjoy them together!
And, I like singing jazz and musical song. what kind of music, do you like?
Now I help my family's small internal medicine clinic. To communicate with stuff and patient is hapiest time to me.
I'm looking forward to seeing you, as a friendly guide!