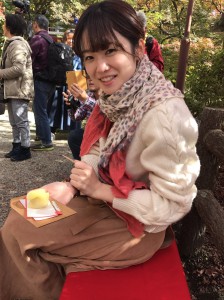 Hi! I'm Kyoko Sakuno. I was born in Nara and now live in Nishinomiya city (between Osaka and Kobe). I work in a chemical manufacturer as an accountant.
My hobby is travelling, reading books and cafe hopping.
I'm looking forward to seeing you and
I would like to help you enjoy Kansai!