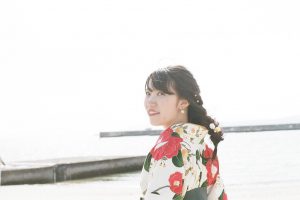 Hello! I am Misato. Please call me Misa. I was born and raised in Saga prefecture and moved to Kansai area 6 years ago.
When I was a university student, I lived in Peru for seven month too.
I am working for a manufacturing company and in charge of the foreign sales in Europe.
I love traveling (both in Japan and overseas), cooking, taking pictures, doing sports and climbing. Also I love drinking beer on Friday.
I am looking forward to seeing you in Japan and show you some nice places in Kansai area!
¡Hola! Soy Misato. llámame Misa. Nació en Saga pero vivo en Kansai desde hace 6 años.
Estuve en Perú por 7 meses cuando era estudiante en la universidad.
Trabajo en una compañia que porduce algunos tipos de máquinas y estoy en un departamento de la venda en Europa.
Me gusta viajar (en Japón y en los países extranjeros), cocinar, tomar las fotos, hacer deportes y escalar interior. Me gusta tomar la cerveza tamibién.
¡Tengo muchos ganas de mostrarte los lugares fantásticos en Kansai!