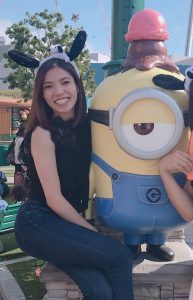 Hello! My name is Miwa. I am a university student and major in English.
    I like traveling in Japan. During my travel, talking with foreingner is very fun for me, so I started this volunteer work.
   In addition, in the future, I want to do the job connecting Japan and overseas, and then spread Japanese "omotenashi" culture. I like this Japan original culture the most about Japan.
   Through going sightseeing around Kansai regions with you, I want to convey Japanese
beautiful culture.
   Will you make special memories with me?