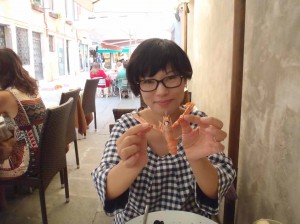 Thanks for checking my profile:)
My name is Sayo IKEDA, I was born and grew up in OSAKA. I used to worked for 2 american companies and currently working as a pharmacist.
Even I'm from Osaka, Kyoto, Kobe, Nara are familiar to me.
I'm happy to introduce historical places, art museums, or great nature views. I am also familiar with Japanese sub-culturs (ex: Manga, fashion, video games, modern art etc), I think I can bring you to places if you are interested in.
English is available for guide (+some German words…)
Hope you can spend great time in Kansai with us.