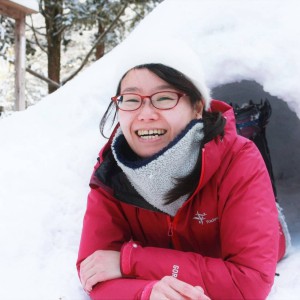 Hi, I'm working for a French company as sales assistant.
I like art, watching movies and TV dramas, reading, hiking, cycling and traveling.
Recently, I'd like to improve my skill of taking pictures and playing the ukulele (real beginner).
Bonjour, je travaille comme assistante adminitration des ventes dans une société française.
J'aime bien aller voir à l'exposition, voyager, faire de la randonée, faire du vélo, lire, regarder les séries télévisées en anglais. Je suis cinéfil aussi;) Je m'intéresse à la photo et je m'entraîne au ukulélé (je suis une vraie débutante).