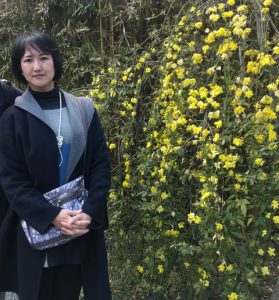 Hi! I'm Tomoko. I was born and grew up in Kobe, and have lived in Osaka for 20 years.
I studied English and French in Montreal for a year. I have just gotten the National Government License of Guide Interpreter in February 2019. So I have a good knowledge of Japanese history, geography and culture.
I love music and I play the saxophone in a wind band. I also love manga and anime. If you like, I can take you shops where you can find a variety of anime items. I'm looking forward to seeing you!
Bonjour! Je m'appelle Tomoko. J'ai étudié le français à Montréal pendant une année.
Bien que mon français ne soit pas aussi bon que mon anglais, j'espère pouvoir vous aider à rendre votre voyage au japon plus agréable.