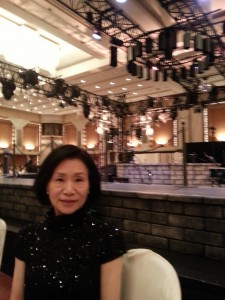 Hi! I'm Tomoko.
I'm a housewife in Takarazuka- city, Hyogo pre. located in the northwest of Osaka.
I'm an English tutor for from grade school students to university students. And I sometimes do a job of translating. My hobbies are watching movies and plays, visiting museums, gardening, walking and dancing. I love challenging anything new.
As of now, my interests are practicing the drams and getting in shape with machines. And I enjoy talking with people. I'd be happy if I could help you have a good time in Kansai!