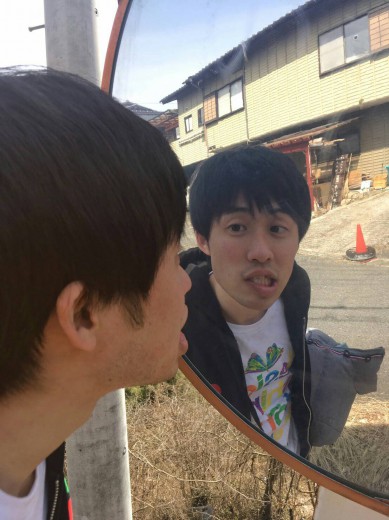 Hello, I'm Yuta Iwai,25 years old and I'm living nearbei Kyoto city.
I got a job as a sellor in drillbits company after 2016. When I was a student, I stayed in Leipzig, in Germany about 1 year.
I speak German better than speaking English. Mainly, I can take you in Shiga,Kyoto and Osaka. On the weekend, I have time.
I'm excited to see you.
Hallo!! Ich heisse Yuta Iwai, 25 Jahres alt und wohne ich neben bei Kyoto.
Seit 2016 arbeite ich als ein Verkaeufer in Bohlerfirma. Als Student war ich in Leipzig etwa ein Jahr.
Ich spreche Deutsch und bisschen Englischi .Nomalerweise wuerde ich Ihnen gerne Shiga, Kyoto Osaka herumfuehlen. Am Wochenende hab ich Zeit. Ich bin schon sehr gespannt mit Ihnen zu treffen.