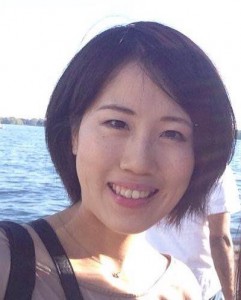 Hello. My name is Misa. I'm very happy to share the cities I love with you!
I was born and raised in Kyoto. I'm currently doing my master's degree in Osaka. I've also studied medical science at University of Toronto for 1.5 year as a part of my master's program. Meanwhile I enjoy traveling different countries including Australia, Italy, America and Canada. I love meeting new people and sharing our cultural differences.
Kansai has so many interesting places and activities, where you can enjoy not only visiting famous sights such as Kiyomizu-dera and Kinkaku-ji temple, but also experiencing Japanese culture such as tea ceremony, wearing yukata (or kimono), and Japanese pottery making. There are lots of exciting events happening each month as well. I'm sure you'll never get bored here! Food in Kansai is also something you must try during your stay. (This is my favorite part!) I'd love to take you to my favorite cafes and restaurants, where you can enjoy authentic Japanese food culture.
I'm looking forward to seeing you soon!