Sumo wrestlers exercise in the morning at each clan's house and some clans allow visitors to enter the house.
In the fourth week in February, the sumo clans move to Osaka and wrestlers can be spotted in the streets. They are big and burly, usually draped in kimono, and wear top knots in their hair. During the fortnight of the tournament they arrive at the stadium throughout the afternoon; surrounded by their entourage they often walk to the entrance, whilst fans cheer.
Duration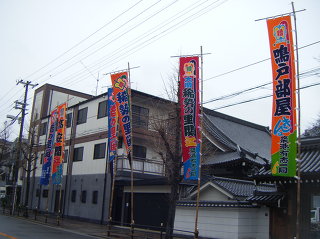 In the first week in March to the beginning of Osaka Tournament, wrestlers exercise is held in the morning at each clan's house and some clans allow visitors to enter the house.
During the tournament, the wrestlers of some clans also have light exercise for conditioning in the morning. Prior confirmation is recommended.
They are normally open from 6:30 to 10 a.m. during the period of tournament and 7 to 11 for a week before the tournament. The clan's temporary houses are usually set up in temples or shrines in Osaka.
Dos and Donts on Watching Exercise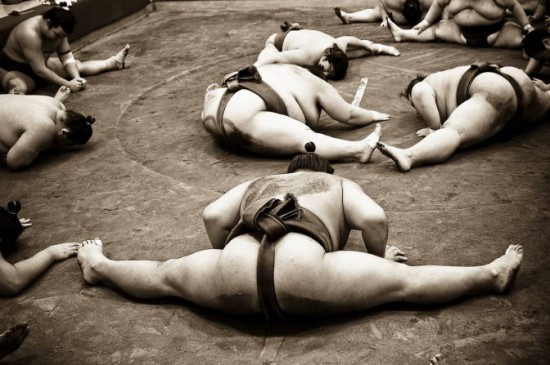 Sumo today is well commercialised, but it originally comes from the Shinto ritual. To help create a faux-pas-free journey, arm yourself with a few of these handy etiquette tips before you go and see sumo wrestler training:
Do check in advance the schedule to the clan if and when morning exercise is held.
Do see instruction displayed at the entrance of their temporary houses.
Do take your hat off.
Do check if you can take a photo of wrestler. If it is even allowed, do flash off, and shutter sound off, especially for smartphone.
Don't speak to wrestlers or other observers.
Don't visit the house in a group setting.
Don't try to get any reservation for watching morning exercise.
Location of Temporary House