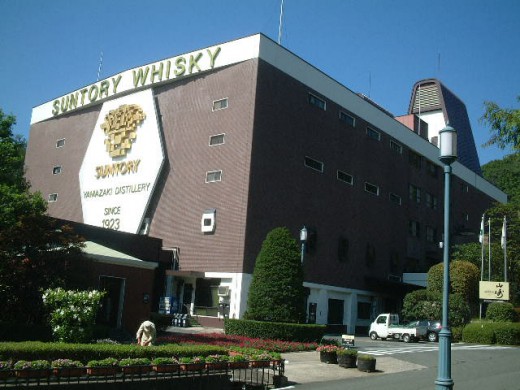 Suntory Yamazaki Destillery is one of the biggest whiskey factory in Japan, and is located in Shimamoto-cho, Osaka, where is located along the border betweeen Osaka and Kyoto. The destillery is located near a mountain called Mt. Tenno, and it has much beautiful nature near the factory. Now the whiskey called "Yamazaki" is popular to people in Japan.
At this factory, you can join a free tour, and at the end of the tour, you can enjoy tasting the whiskey made at the factory!! You can get the instruction in some language like English, Spanish, Chinese, etc.. Don't worry if you are visiting without Japanese companies!!
The nature around the factory is very wonderful, clean, and peaceful!! The water, which the factory is using to make whiskey, is one of the cleanest water in Japan!! Then, there is a mountain called Mt. Tenno. This mountain is famous for the hiking for people. From the top, you can see the great scenery of Kyoto and Osaka prefecture!! Shimamoto-cho is very historical town. Many people come to enjoy the history and hiking!! If you have time after/before the tour, it is great idea to enjoy the nature and hiking!!
If you are interested in Japanese whiskey, check out this website!! → http://www.suntory.com/factory/yamazaki/index.html
Map