Discover the Technological Wonders at "Kawasaki World" – An Amusement-like Museum for All Ages!
If you're in Kobe and a fan of cutting-edge technology, "Kawasaki World" is an absolute must-visit. This corporate museum, run by the Kawasaki Heavy Industries Group, a global corporation known not only for "Kawasaki" motorcycles but also for large ships, shinkansen, airplanes, and industrial robots, offers a unique experience that's fun for both children and adults.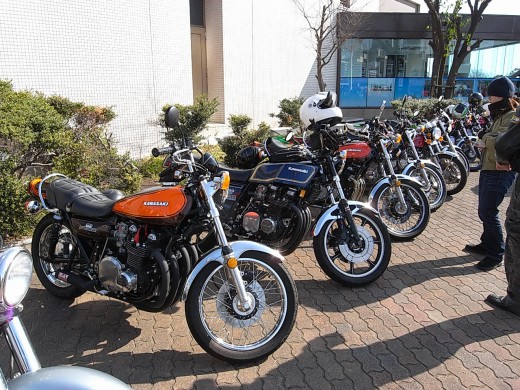 Located within Kobe Maritime Museum, in Meriken Park, a landmark of Kobe dotted with exotic red brick warehouses, Kawasaki World is just a 10-minute walk from Minato Motomachi Station on the subway, and a 15-minute walk from Motomachi Station on JR and Hanshin lines.
Here, you can immerse yourself in the 'Land, Sea, and Air Technology World', with the concept of 'See, Touch, and Enjoy!' This museum showcases the history of Kawasaki Heavy Industries Group, the importance of manufacturing, and the brilliance of technology, attracting around 200,000 visitors annually.
One of the highlights is the "Kawasaki World Theater," where you can enjoy powerful images and sounds on a 14m-wide, 2.8m-high curved widescreen. This theater showcases a variety of Kawasaki products, from motorcycles and jet skis to ships, aircraft, railway vehicles, and industrial robots. The intense cinematography is sure to get your adrenaline pumping!
Motorcycle enthusiasts can spend hours admiring the "Motorcycle Gallery," where about 30 vehicles, ranging from historical models to the latest race bikes, are on display. You can even hop on the latest models like the 'Ninja 250SL' or 'Ninja ZX14R'.
But the experience isn't limited to just motorcycles! You can also explore railway and aircraft zones, where you can see a 0-series Shinkansen bullet train and even sit in the driver's seat.
Don't miss out on the chance to explore this amazing tech world. For more details and to plan your visit, check our Guide Request page and fill out the guide request form. Make your visit to Kobe even more unforgettable with a trip to Kawasaki World!
---