Koyasan mountain has Kongo-buji temple, the headquarter of the Shingon sect of Buddhism. The temple is situated in a small town at 900 meter high in the mountain. Since Kukai, the most famous Buddhist priest in Japanese history, founded the temple in ninth century, monks have lived here and passed down his teachings to today.
The temple is located far away from city and surrounded by the forest, so you can enjoy both serene nature and historical architectures at the same time. After Koyasan was listed on the World Heritage in 2004 as a part of the "Sacred Sites and Pilgrimage Routes in the Kii Mountain Range", it has become very popular among people from overseas.
Koyasan has more than a hundred temples, and only major ones within two to three kilometers apart each other in the town are accessible to tourists.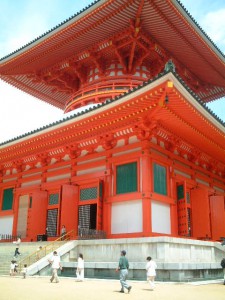 The first one is "Danjo Garan" temple complex which includes the oldest monuments "Kondo" and "Konpon Daito" built at the time Kukai opened the mountain. The second is "Kongobuji" temple. This is the head of 4,000 temples of Shingon sect believed by ten million people in Japan. At the last, you should visit "Okuno-in" which is Kukai's mausoleum. It is considered that Kukai still lives there. There are thousands of tombs along the path leading to the mausoleum which include ones for very famous historical figures. Huge cedar trees shade the path, creating spiritual atmosphere or someone say spooky.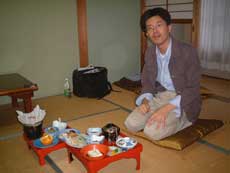 It's feasible to go and return from Osaka to Koyasan in one day. However, staying overnight in Shukubo temple lodging is interesting. It is similar to Ryokan, Japanese style inn, in terms of dining and sleeping on the tatami floor, and wearing yukata clothes, but what's different is that "Shukubo is a Buddhist temple". They serve only vegetable dishes, and advice you to attend to the prayer in early morning. It is however a good chance to experience the Japanese monk's daily life.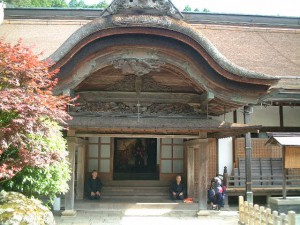 "Daien-in" (http://www.daienin.com/) is a recommended Shukubo which has spacious clean room, good dinner, morning prayer, and the monk's hospitality. But you have to choose more expensive shukubo to use your private bathroom in your room. Check the list of shukubo on http://eng.shukubo.net/temple-lodging and find your favorite type of a room.
You probably feel it's cooler in Koyasan than in Kyoto or Osaka city. So it is good to visit in summer, not in winter when the town is covered with snow.
A train ticket from Osaka to Koyasan costs about 2000 yen for one way, 90 minutes ride. See the Nankai Railway's website http://www.nankaikoya.jp/en/ for more information.
Map